USA Travel: Fingerprint entry only
Flights to North America
Travel Tips USA Part 2: Entry only with fingerprint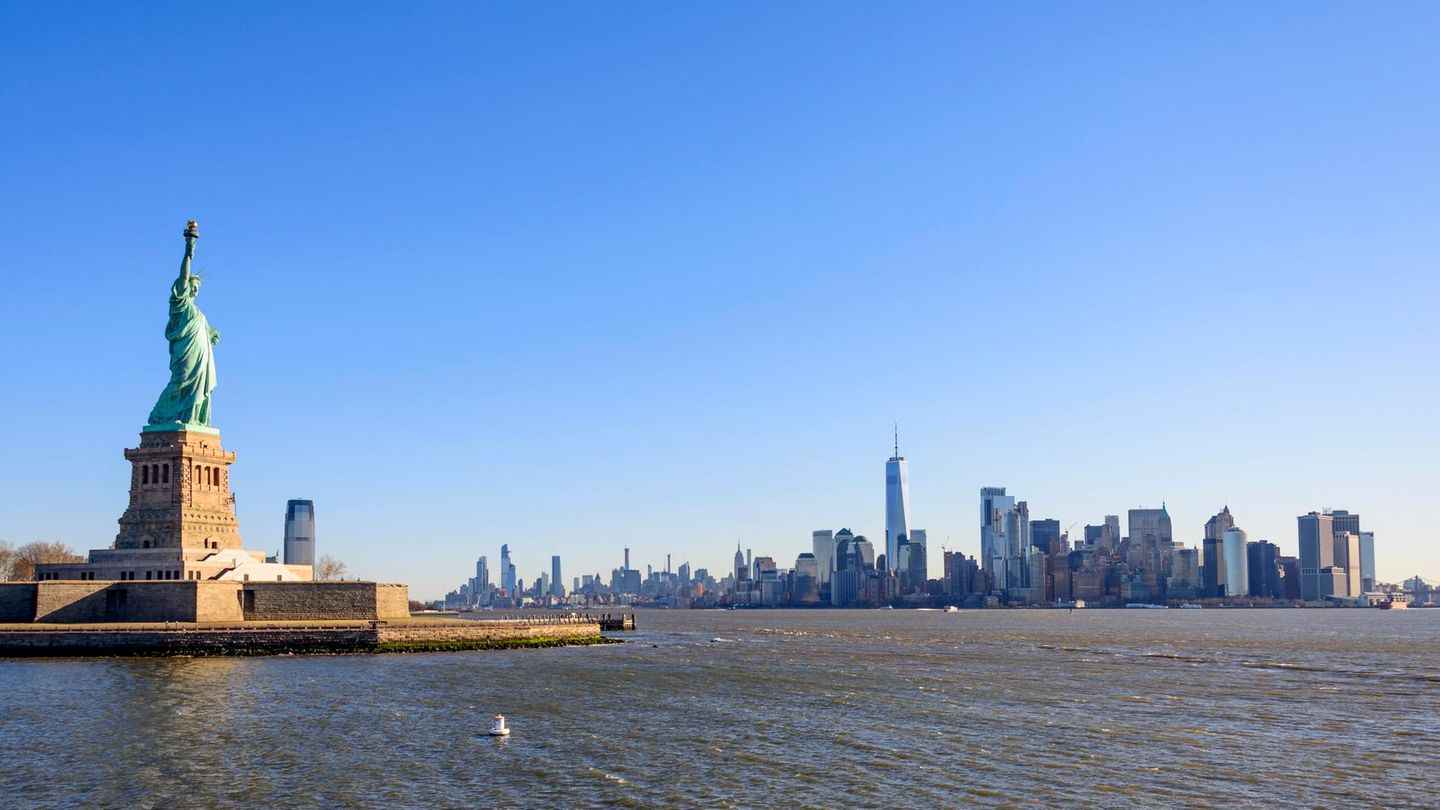 Will I be photographed upon entry? When do I have to tip? stern.de gives important tips for a stay in the United States.
The entry ritual into the United States is like a test of patience: After the hour-long transatlantic flight, you have to queue in front of the immigration counter. Individually, as a couple or as a family, you approach the immigration officer, who photographs each traveler and digitally scans all ten fingerprints from both hands. Then it's off to the baggage carousel.
Even if you then change to a domestic flight, you grab your suitcases, go through customs and hand the employee the customs declaration you filled out on the plane. Dogs often sniff the luggage, because the import of food such as vegetables and sausages is strictly prohibited. TSA also advises that checked baggage should not be locked to allow for manual re-checks. Those who continue flying straight away place their suitcases on a special baggage carousel and do not have to check in again.
Credit card, cash and travelers checks
In the land of the US dollar, a credit card makes travel easier. The use of plastic money, even for small amounts, is much more widespread than it is here. It is best to exchange cash at your local bank before you travel. If you are carrying large sums of money with you, you should have some of your travel funds with you in the form of traveler checks made out in US dollars. This is because automatic teller machines (ATM) with the Maestro or Cirrus sign only dispense cash with old EC cards and a pin code. With the new giro cards and the V-Pay symbol instead of the Maestro logo, it is no longer possible to withdraw money due to the new chip technology. Some local banks offer credit cards with favorable conditions for withdrawing money abroad, and the Sparcard, the Postbank credit card, has also proven its worth.
Travel insurance essential
Sudden toothache can hit you anywhere. In the USA, treatment is particularly expensive. "Cash or credit card?" is the first thing to be said in the emergency room of a hospital for tourists: no treatment can be given without prepayment. Anyone who has ever had to go to the States for an unplanned stay in a hospital could find out what sums can be accumulated in just a few days.
Since German health insurance does not cover trips to the USA, travel health insurance should be taken out before you travel. This costs between 15 and 25 euros for a whole year and includes reimbursement of expenses for medical expenses, medication, operations and return transport.
Endless addition of taxes
Prices in the supermarket or on the menu in the restaurant are never final prices. Value added tax, local taxes and a bed tax for overnight stays are added to the checkout and shown on the bill – after all, US citizens should see what the state collects. This can vary from state to state. In practice, this means for the traveler that his hotel room in New York, for example, increases from USD 249 by over USD 40 – 8.875 percent sales tax, 5.875 percent city tax, USD 2 occupancy tax and 1 $.50 Javits Center Tax. The final tax is a contribution to the New York Convention Center.
In the land of tips
When staying in a hotel, don't forget to tip the maid, which guests from Germany are happy to save on. With an envelope on the bedside table and the phrase "It is my pleasure to service your room," housekeeping asks for a few dollar bills. Because the employees in the hotel and restaurant industry do not live from the minimum wage, but from the tips. For chambermaids, three dollars a day is a guideline, in restaurants a 15 to 20 percent surcharge on the net invoice price. Leave the sum on the table as you go. If "Service Carge" or "Gratuity" is already written on the bill, the tipping ritual does not apply. Otherwise, please don't skimp.
Saving tips for Manhattan: How to get through New York for free
Finally, a tip for the return journey: The American customs authorities don't care how many goods they export. But not the German customs. For imports, the limit for air and sea travelers is limited to 430 euros, which currently corresponds to 455 US dollars (as of May 2022). However, only items intended for personal use or gifts are exempt from customs duty.
Huge glass floors and XXL mirrors: New York's viewing platform will amaze you
A standard iPad purchased in the US is no problem, but an expensive model with more memory is not. Unfortunately, this is not possible: Two travelers are not allowed to add up their allowances, i.e. import an electronic device worth 860 euros duty-free. For goods with a value of up to 700 euros, a flat fee of 17.5 percent is charged, above which duty and import sales tax are due.