Ryanair: Discrimination? South Africans must answer questions before flying
Travel to and from London
Ryanair insults South Africans with knowledge test: If you don't pass, you can't fly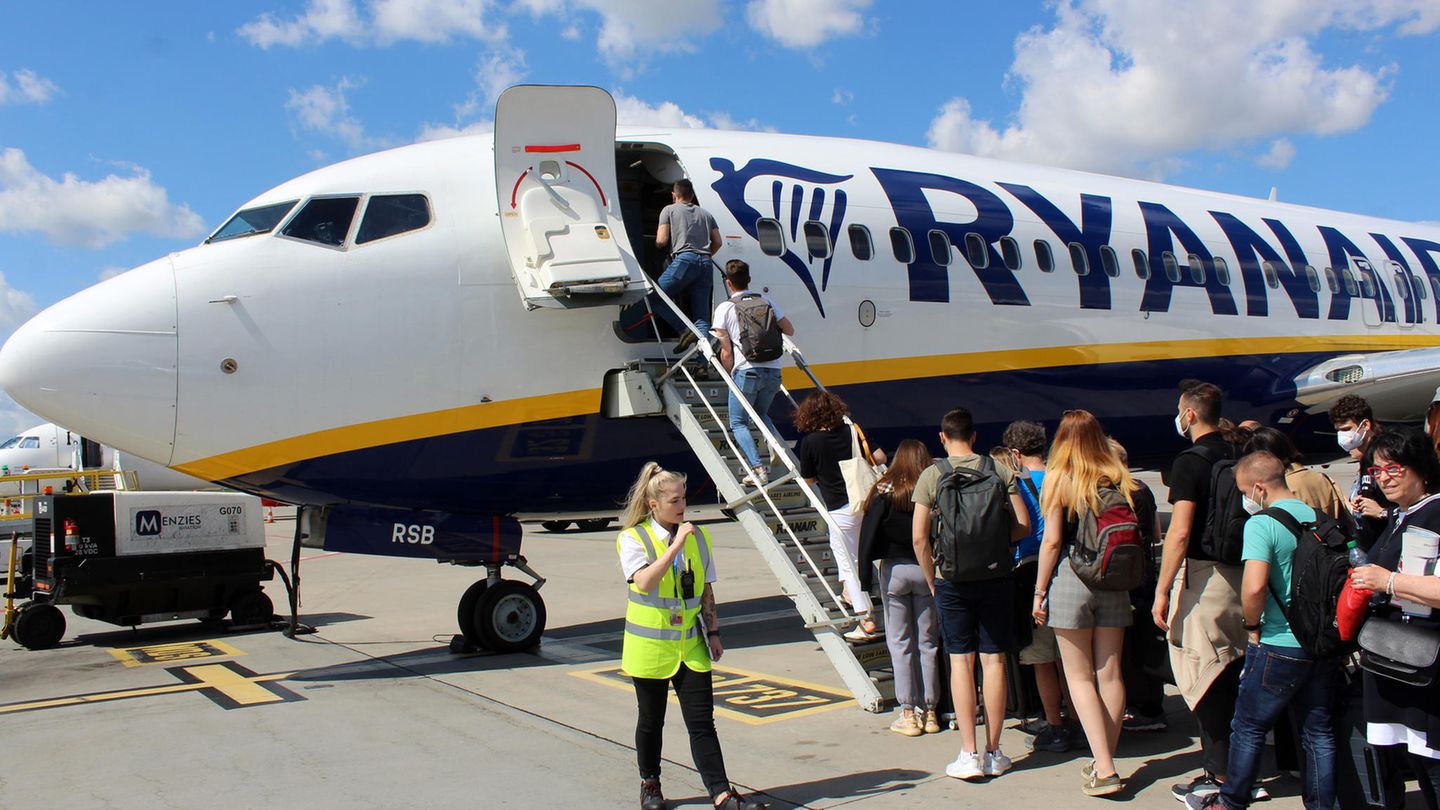 Because some travelers are traveling from South Africa with fake passports, Ryanair is now using a knowledge test before departure. South Africans find this discriminatory – also because it is only available in one of the eleven national languages.
When Dinesh Joseph wants to fly back to London after a short trip to Lanzarote, he can't believe his eyes. Ryanair employees handed the 45-year-old South African a questionnaire that he was asked to fill out – otherwise he would not be allowed on board. The problem: The questionnaire is in Afrikaans, one of eleven national languages ​​spoken by only 14 percent of South Africans. Dinesh doesn't speak it. He told Metro that he had asked for a questionnaire in English, but the staff had told him that "this was his language". With the help of Google Translate, Dinesh answered the questions and was allowed to travel to London-Gatwick – but he feels discriminated against and hurt by the airline.
The questionnaire was also given to Catherine Bronze and her son Kolby when they were returning to Essex from a holiday in Ireland. She is also not fluent in Afrikaans, with the result that mother and son were not allowed on board and her holiday in Ireland was extended by two days until her British husband picked her up in Dublin.
Ryanair refers to additional security
Many travelers with South African passports who want to travel to or from London are in the same situation as Joseph and Bronze. The airline confirmed to "News 24" that the tests will be carried out in selected cases. The background to the tests are therefore frequent cases in which fake South African passports are in circulation. "Due to an accumulation of cases in which air travelers with fake passports from South Africa want to travel, it can happen that air travelers with such passports are presented with a simple questionnaire," quoted "News24" from Ryanair's statement. Accordingly, it is an additional check as to whether the person actually comes from South Africa.
The airline sees checking language skills as the most unobtrusive type of security check. Ryanair pointed out that it is responsible for ensuring that passenger data is recorded correctly in accordance with British law. However, it is unclear why the questionnaire is only handed out in Afrikaans and not also in Zulu or Xhosa, for example – the two national languages ​​that are spoken more frequently. However, anyone who does not fill out the questionnaire correctly is not allowed on board and the flight costs will be reimbursed, reports "Metro".
British Embassy intervenes
Ryanair's action caused such a stir that even the British Embassy in South Africa had to get involved. On Friday, she said on Twitter that the questionnaire was not related to the entry requirements for South Africans in the UK. The Irish Foreign Office reacted in a similar way. "South African citizens do not need any test to travel to or from Ireland," a ministry spokesman told Metro.
But there is also criticism of the 15 questions in the sheet. Among other things, questions are asked about the capital or the highest mountain in the country. "Any non-South African could answer these questions," writes Zinhle Novazi in the Financial Times. The South African also had to fill out the questionnaire for a flight. Dinesh Joseph doesn't understand the reason for the test either. "How is that supposed to prove that my passport is fake," he asks. For him there is no connection. The Ryanair employees didn't even look at his Schengen visa, which also includes biometric data: "The whole thing is ridiculous and really insulting.