Reindeer hunt in Nuuk
Welcome to Greenland and reindeer hunting if required. in combination with small game hunting and fishing for mountain trout and deep sea fishing.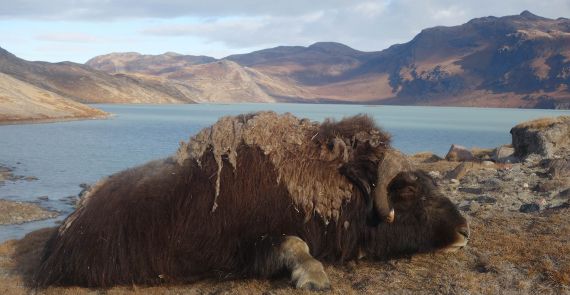 HIGHLIGHTS
6 days from 26,995 DKK.
Greenland is the largest island in the world and is located where the North Atlantic and Arctic Ocean meet. 85% of Greenland's area is covered by inland ice and glaciers, stretching 2500 km north-south, about 1000 km wide east-west, and up to 3 km thick.
We can now offer an exciting hunting adventure near the capital of Greenland, Nuuk. Hunting an old strong reindeer in incredibly beautiful nature is a dream for many hunters. Together with our partner Nuuk Outdoor we have access to an area where no commercial hunting has taken place so there is certainly an opportunity to meet the big reindeer.
The hunt takes place in areas approximately 2 hours sailing from Nuuk. For several years a quota has been reserved for trophy hunting but the quota has not been used for trophy hunting and as the local hunters prefer to avoid shooting the large animals there is a better opportunity for the trophy hunters to find the good ones Trophies. It is a hilly terrain with 300 – 600 meters of altitude and the demands on the physical ability of the hunters are medium.
On this voyage, you'll experience modern Greenland side-by-side with old, traditional Greenland as the seasons alternate between long, summer days when the sun never sets and long, dark winters.
Welcome to Kalaallit Nunaat – the land of the Greenlanders.