Kennett River – where the koalas live
A stop on the way to Melbourne to see the koalas of Kennett River
---
So I've been in Australia for almost 2 weeks and haven't seen any of these koala bears yet. About time. So I googled around a bit during our drive from Melbourne to the Great Ocean Road and found an entry about the Kennett River . Here the koalas are supposed to be chilling in the trees in the wild. Reason enough to stop here.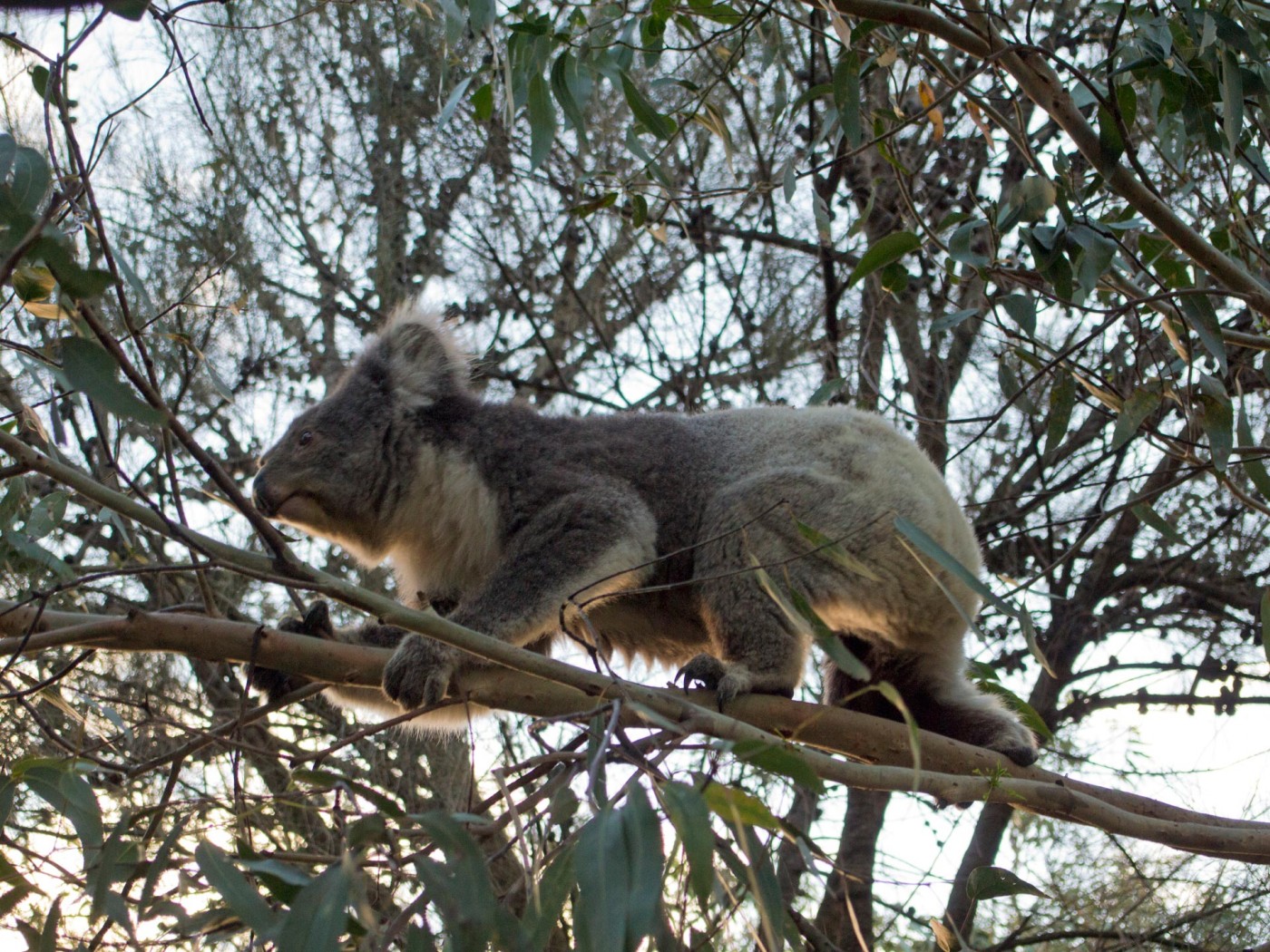 Kennett River
So just before sunset we got to the Kennett River and pulled into the parking lot of the Koala Cove Cafe . Not much going on except for 1-2 other cars. So get out and have a look at the whole thing. Lo and behold: in the first tree I saw there were already koalas chilling and eating eucalyptus.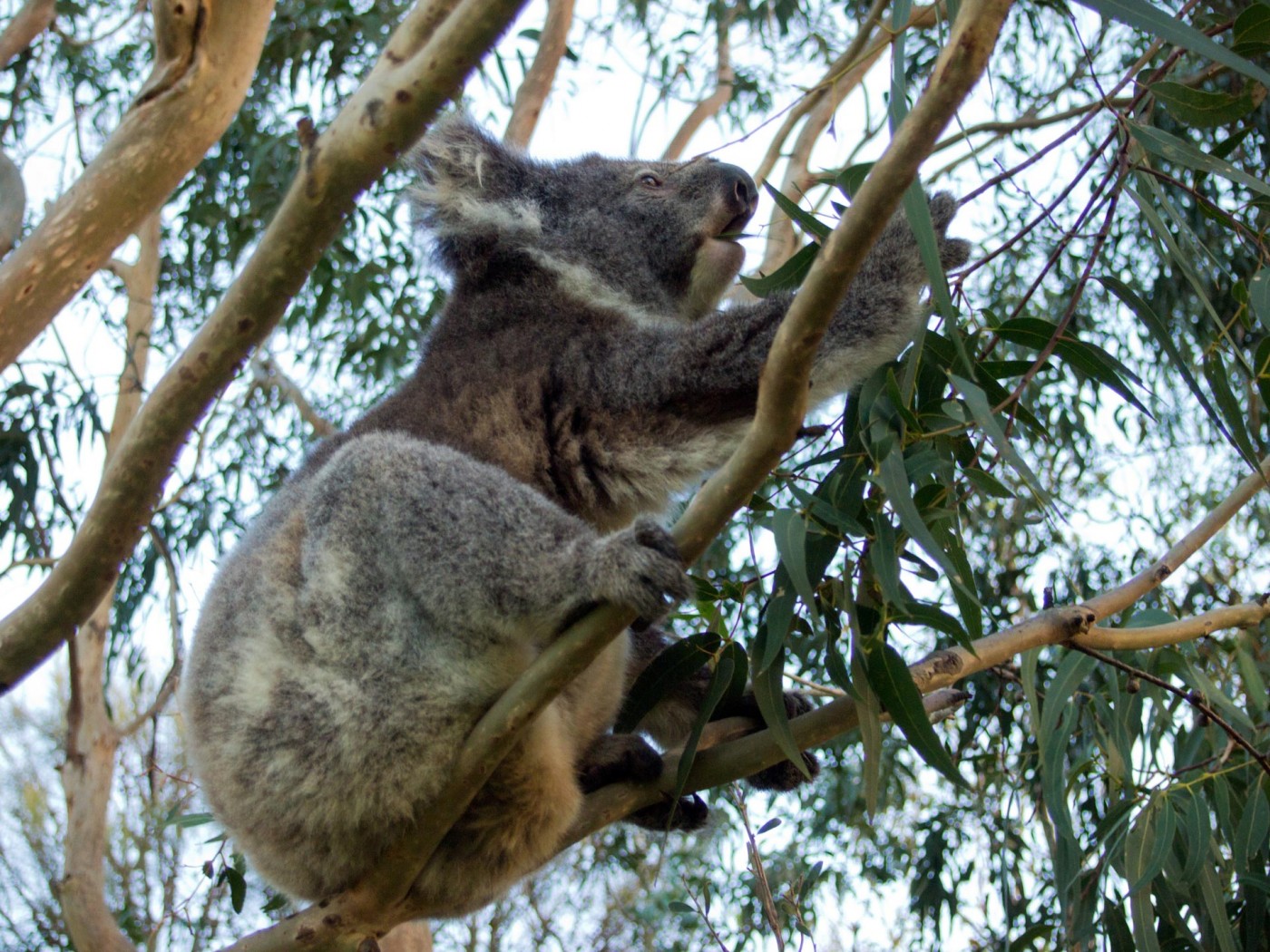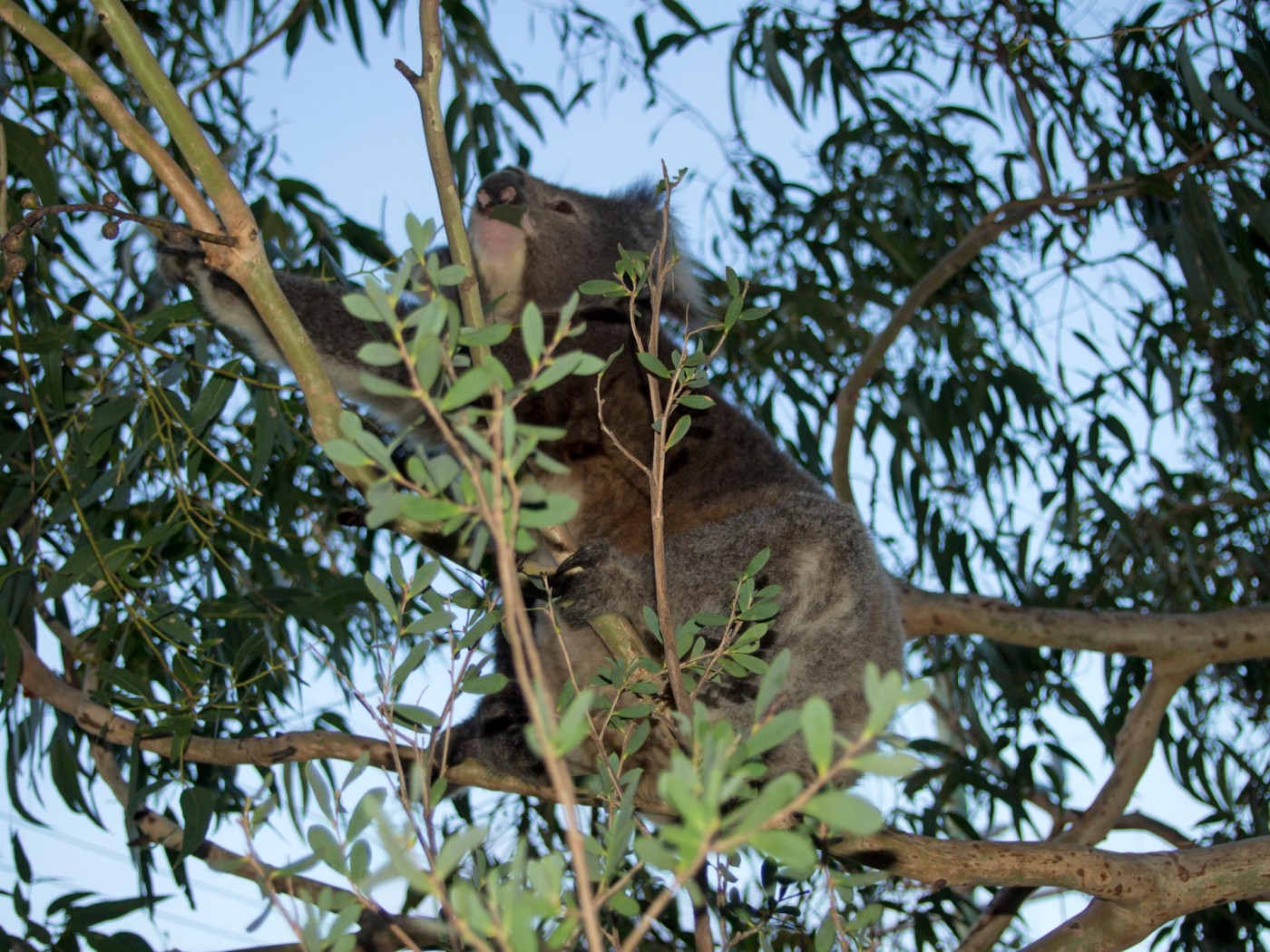 But if you think koalas are the most chilled and lazy animals of all time – hanging out in the tree, sleeping and eating – you're wrong :D. At least with these koalas it was different. One was maybe hyperactive (?) and climbed through the trees like a monkey and wasn't afraid of people at all. Was a very cool experience and I would recommend a stop here to anyone who is on the Great Ocean Road and is in the mood for koalas. ????