Japan opens borders to tourists with strict conditions
[Movement only with companion
Japan opens borders to tourists – with strict restrictions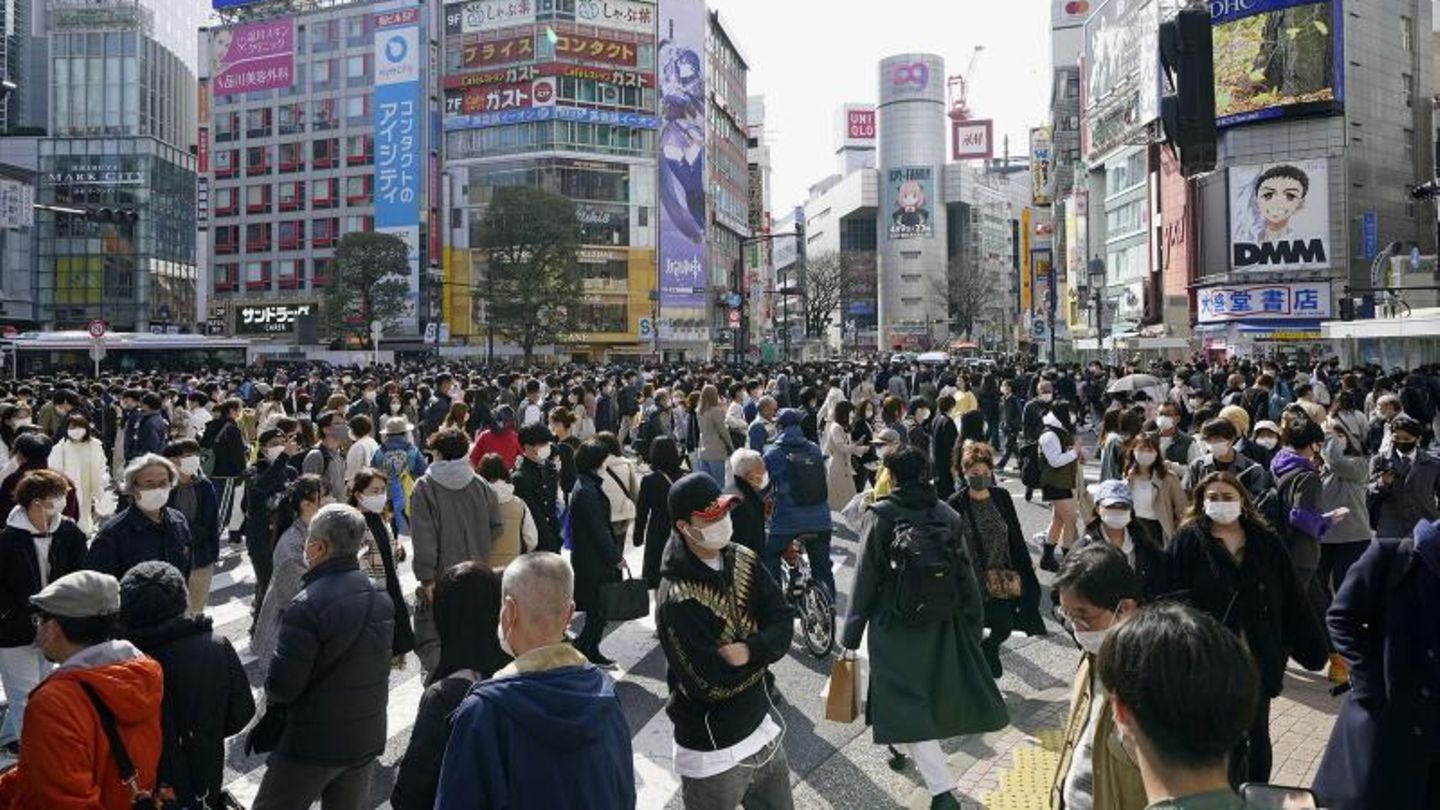 After almost two years, Japan reopens its gates to foreign tourists. But in the first phase, a visit to the country is linked to strict regulations. There is a mask requirement, tourists are only allowed to move with a companion.
After almost two years, Japan is reopening its borders to foreign tourists from selected countries. But one should not hope for a carefree holiday in the first phase of this opening. As the Japanese Tourism Agency (JTA) announced according to the channel "Channel News Asia", visitors from other countries are initially subject to strict obligations. This includes, among other things, the obligation to wear masks, and tourists are only allowed to travel in groups and with a local guide during their entire stay. Going it alone to explore cities or regions, for example, is prohibited.
Tourism in Japan: Mask requirement and activities only with company
"Tour guides should regularly remind the members of the group to comply with the necessary infection control measures. This includes wearing and changing the mask at every station on the tour. The mask should also be worn outdoors when people are talking in the immediate vicinity ' according to the JTA's guidance.
Even though the Japanese government has relaxed mask-wearing rules, most Japanese continue to wear them, including outdoors. Visitors from other countries are expected to always wear a mouth and nose cover in closed rooms, outside they should adhere to social distancing rules if they take them off.
"In order to resume inbound tourism, it is important that the places that tourists will visit are ready and feel safe," Tourism Minister Tetsuo Saito said, according to the Japan Times.
Entry permits only from "low risk" countries
According to the Kyodo news agency, entry will initially be restricted to people from 98 "low-risk" countries, including the United States, Britain, Australia, China, South Korea, Indonesia and Thailand.
But even these must reckon with being supervised throughout their journey. Travel agents have been urged to create itineraries that avoid crowded places. Visitors who have tested positive for Covid-19 will be monitored in medical facilities until they can return home.
Responding to criticism of Japan's strict travel restrictions, Prime Minister Fumio Kishida has said he wants the country's borders to be as open as those of other G7 countries.
Matsumoto Castle near Nagano
However, it could still be some time before Japan returns to its mass tourism days as the number of daily visitors is capped at 20,000 for now.
In the year before the pandemic broke out, nearly 32 million people visited Japan. The government had set a goal of attracting 60 million visitors by 2030.