Is it compulsory to wear masks on public transport?
protection against infections
Will it soon be compulsory to wear a mask on public transport?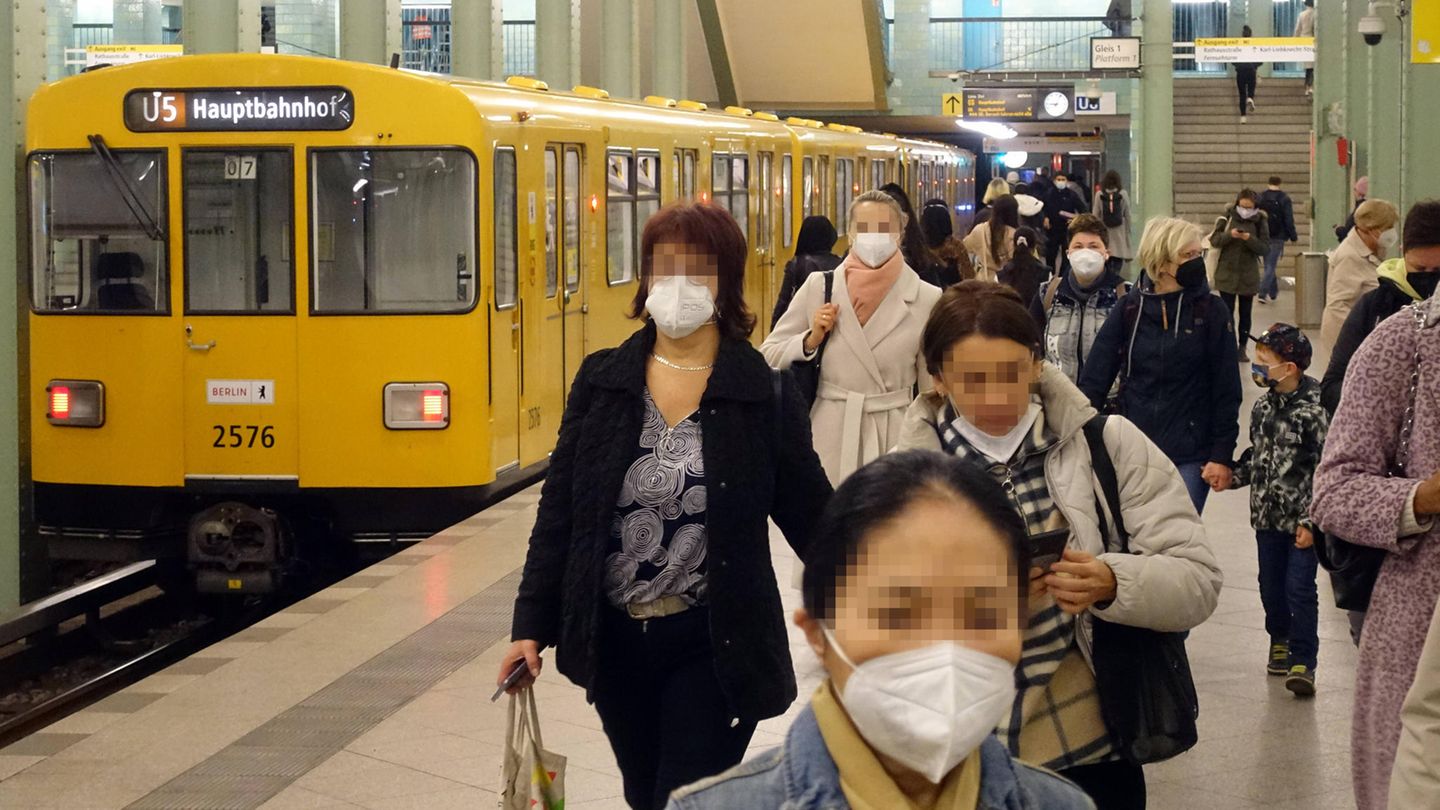 Mask duty off also on buses and trains? The Minister of Transport sees the time for this as coming. But the proposal was met with rejection in the coalition.
For the time being, the federal government is not planning to end the obligation to wear masks to protect against corona on public transport. In buses and trains, where distances cannot be maintained and where people sit together in a confined space, it has so far been issued for good reason, said government spokesman Steffen Hebestreit on Friday in Berlin. He could not report that there are now plans to lift the mask requirement. Transport Minister Volker Wissing (FDP) had called for them to end on buses, trains and planes. Health Minister Karl Lauterbach (SPD) rejected the initiative in the current situation. The co-governing Greens also objected.
Lauterbach wrote on Twitter that with up to 150 corona deaths every day and a still very high incidence, "there is no scope to do without masks in public transport." Green expert Janosch Dahmen told the German Press Agency that it would be unreasonable to lift the obligation now. "We need protective masks on trains and buses for a safe summer." Crowding in vehicles gives the virus ideal conditions. "The pandemic may slip some people's minds, but it has not disappeared from our lives."
The nationwide mask requirement on airplanes and long-distance trains is set out in the Infection Protection Act until September 23rd. Masks are also compulsory in local transport with buses and trains, which are stipulated by the respective federal states. Wissing had pointed out that EU authorities had relaxed their recommendations. The aviation security agency EASA and the EU health authority ECDC are withdrawing the general recommendation for the mandatory wearing of masks in airports and airplanes as of this Monday. If masks are compulsory in traffic at the departure or destination, this should also continue to apply in machines.
Wissing reiterated that it is about a uniform approach in Europe. It is difficult on planes when people are confused: "In some countries you don't have to wear a mask. If you get on in Germany, you should wear a mask," he said on ARD. "There is no German corona virus, it is a uniform problem in Europe." The Ministry of Transport had announced that it would approach the Ministry of Health – with a view to the possibility provided by law of suspending the obligation to wear masks on airplanes and long-distance trains by ordinance with the approval of the Federal Council.
Uniform regulation when traveling in Europe
The German Travel Association warned of a "patchwork of regulations when traveling in Europe that no traveler understands and can understand". The mask requirement for flights should also end in Germany in order not to dampen the burgeoning desire to travel again. The pilots' union "Vereinigung Cockpit" also called for it to be abolished as soon as possible. "Our passengers are as international as the entire industry, isolated solutions are not practicable," said President Stefan Herth. He warned of conflicts with guests and expected delays before the travel season. The flight attendants' union Ufo drew attention to the health protection needs of the crews. In addition, possible psychological stress caused by escalation situations must be taken into account.
Lauterbach wrote on Twitter: "Harmonization makes sense when the pandemic is over. That is not the case now." The ministry confirmed that the mask requirement on aircraft that land or take off in Germany continues to comply with the EU recommendation. Green expert Dahmen said he could not see a contradiction between European and national requirements. "The European recommendations expressly include a national mask requirement." The current pandemic situation gives no reason for premature changes to the Infection Protection Act.
The head of the National Association of Statutory Health Insurance Physicians (KBV), Andreas Gassen, advocated an end to the obligation in transport. "The mask requirement in airplanes is not medically required. In airplane cabins, the air is exchanged every four minutes," he told the "Rheinische Post". FDP Vice Wolfgang Kubicki accused Lauterbach and Dahmen of "largely unproven scaremongering". After the mask requirement in public spaces was abolished, the number of infections dropped.
General mask requirements for events or when shopping had been eliminated in large parts of Germany since the beginning of April. Regardless of government regulations, there are many places, such as in cultural institutions, but further protection rules with mask requirements.