Be careful when vacationing in the USA: Important rules are often unknown to tourists
entry
Young Australian experiences nightmare when entering USA – because he did not know an important rule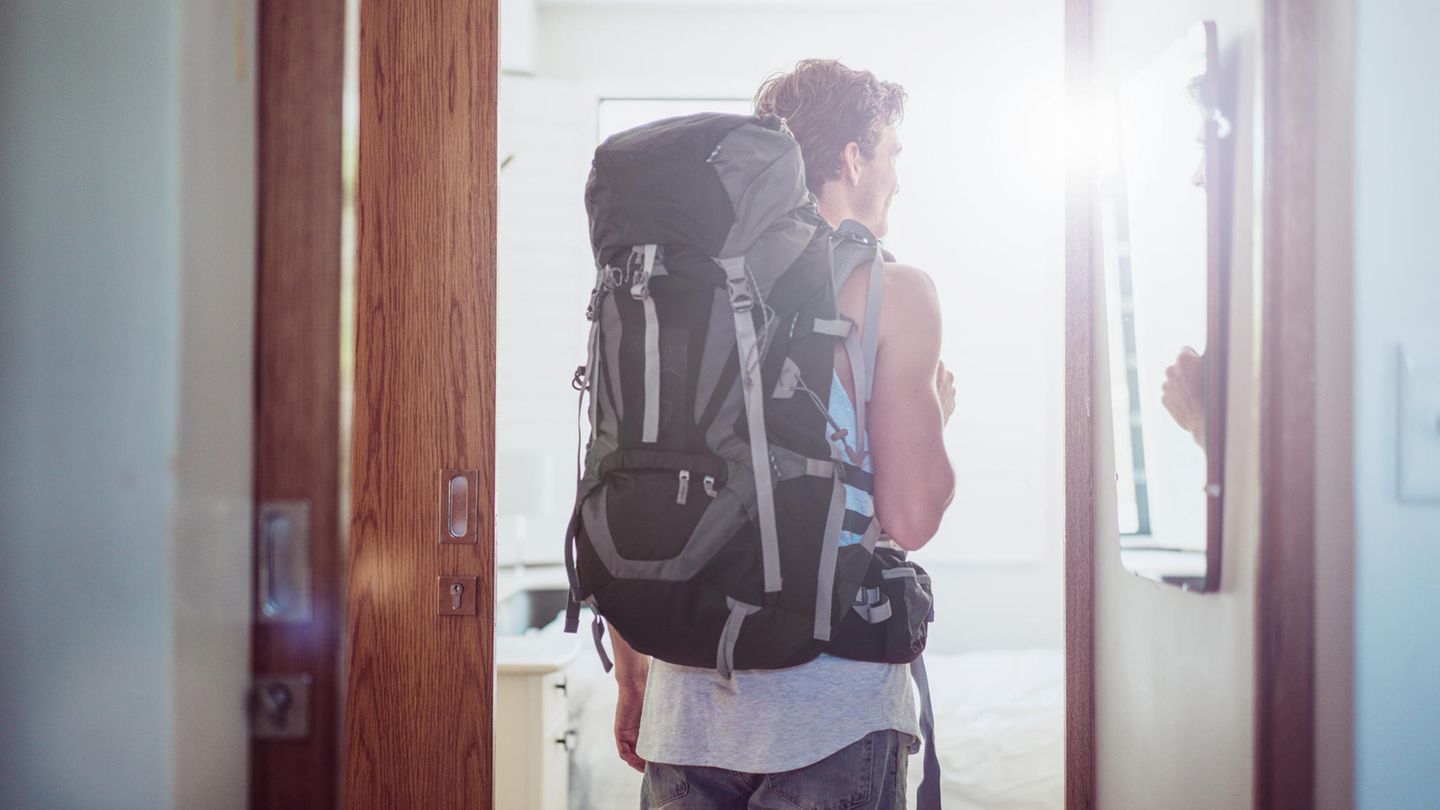 Thought he was well prepared, 23-year-old Jack Dunn failed to enter the United States and endured a disastrous night in prison surrounded by criminals. Now he warns other travelers.
Jack Dunn from Australia had imagined a great few months: The 23-year-old student from Victoria, Australia, had taken a semester off to travel the world. First he wanted to travel through the USA for a few weeks and see an NBA game there, among other things. Then it should go on to Mexico and Central America.
He felt he was well prepared for his backpacking trip. To enter the United States, he wanted to use the visa waiver program, which allows tourists to stay 90 days without having to apply for an official visa. What must be available: A plane ticket that proves that you want to leave the USA within 90 days.
The young Australian had already booked his ticket to Mexico, so he wasn't worried. However, when he arrived at the immigration area after landing at an airport in Hawaii and presented his documents there, a customs officer took him aside. Jack Dunn was led into a side room and questioned intensively by border guards.
At first, the 23-year-old didn't understand at all what he had done wrong. He was repeatedly asked for a return ticket, although he had one to Mexico. But, as he finally found out, that wasn't enough. Because there was a rule he didn't know.
USA vacation: return ticket is not sufficient
If you want to use the visa waiver program, you "only" have to show an exit flight ticket – but one that does NOT lead to a neighboring country of the USA or an offshore island. Because in the States there seems to be fear that someone from there could enter the country illegally again. That was also the accusation that the Australian was exposed to.
He was interrogated for hours, he reports, and he also had no cell phone reception and no Wi-Fi on site. An airline employee who stopped by and appeared to feel sorry for the confused young man eventually lent him his cell phone to book a "correct" flight ticket.
In his distress, Jack Dunn could only think of Panama as an acceptable exit country. However, when he wanted to book a ticket, it was supposed to cost $500. He would first have had to transfer it from his savings account to his current account, which was simply not possible in the hurry with someone else's phone. In the eyes of the border police, however, this only made him more suspicious. Instead of going to a hostel in Hawaii, he went to prison.
Tourist has to go to jail for one night
As Jack Dunn found out, US Border Patrol was in no mood for compromise. He was searched stark naked by police officers, put into the orange prison uniform and had to spend a night in a detention center whose walls were said to have been stained with blood and feces. In addition, he had to share a cell with a prisoner who was apparently mentally disturbed and aggressive. In his fear he tried very hard to stay awake as long as possible, the student said.
Body today. Although the town has been abandoned for more than 50 years, the wooden shacks have survived remarkably well. It's hard to imagine how wild things used to be here.
The following day he was put on a plane back to Australia. And with that, his dream trip of several months was over – instead of adventures in America, he had experienced a nightmarish day at the airport and an even worse night in prison. And he had to bear the cost of round-trip airfare without having taken a real vacation. A disaster – which the young Australian now wants to share with the world to warn other people not to make the same mistake.
Travel tips USA, Part 1: No departure if the number is wrong
Incidentally, the detail that killed Dunn is not listed on the Visa Waiver Program website and is also missing from the Australian Embassy's US immigration information page.