Aeroflot: Passenger plane detained in Sri Lanka
International Sanctions
Unexpected holiday extension: Sri Lanka arrests Aeroflot passenger plane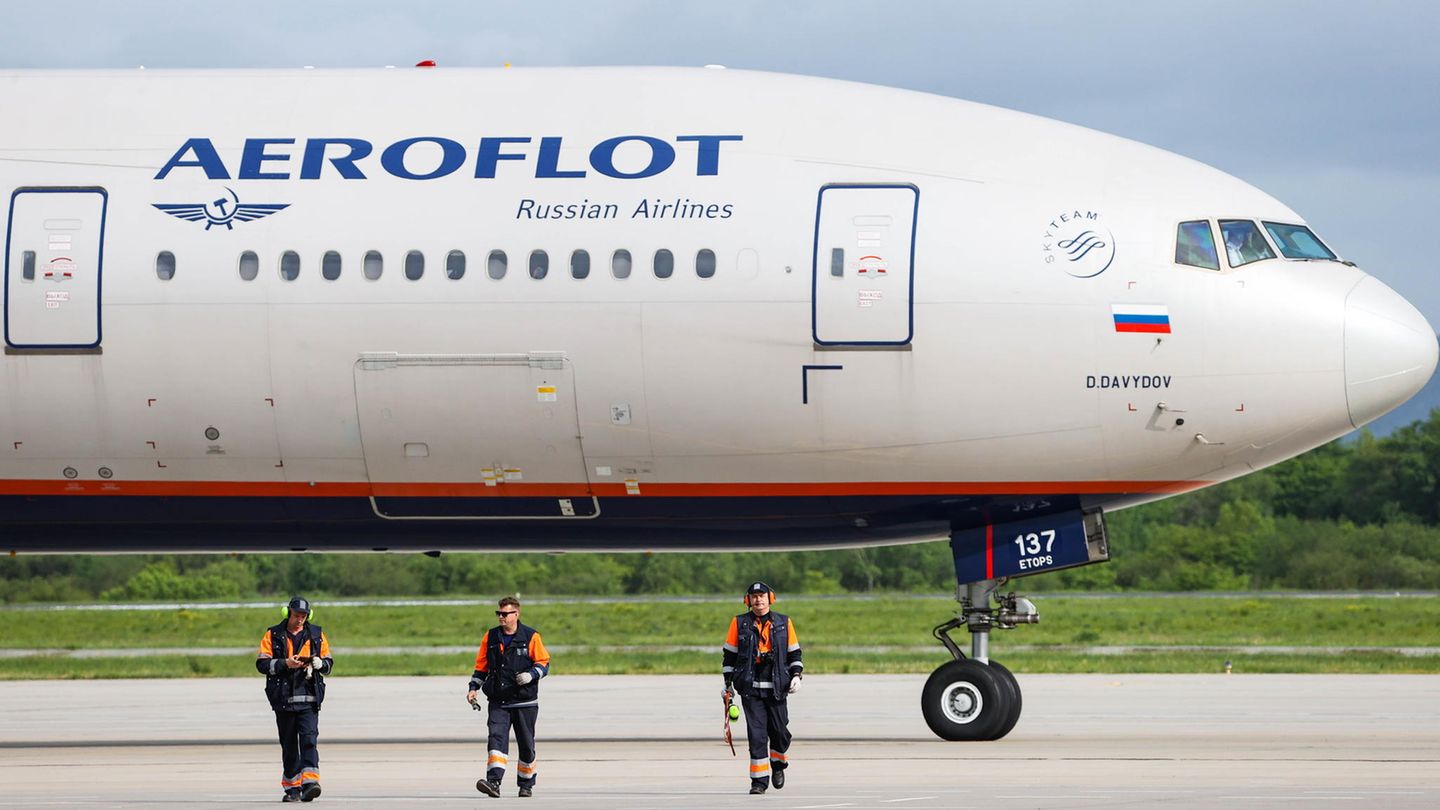 It is an unexpected extension of the holiday trip: in Sri Lanka, authorities have confiscated a plane belonging to the Russian airline Aeroflot. Since the beginning of the war, numerous leased aircraft have had their approval revoked.
An Aeroflot airliner has been detained in Sri Lanka because of international sanctions against Russia. The Foreign Ministry therefore summoned the ambassador of the island state in the Indian Ocean to Moscow on Friday. The government of Sri Lanka should clarify the situation as soon as possible, the Russian side demanded.
The Airbus A330 plane was supposed to be taking Russian tourists home but was detained Thursday at Colombo airport until at least June 16. According to the information, the trigger was a court order at the request of an Irish leasing company that claims the aircraft. No information was given on the number of stranded passengers.
Sanctions against Aeroflot and other Russian airlines
Because of the Russian war of aggression in Ukraine, not only have many Western countries closed their airspace to Russian planes; More than 700 machines leased abroad had their approval revoked. Moscow therefore transferred these aircraft to its own Russian register. This threatens to confiscate the machines at many airports around the world. To avoid this, Russian airlines have now bought some jets from the leasing companies. This is not considered a violation of the sanctions.
Aeroflot is trying to repatriate the passengers stuck in Sri Lanka, the company announced on Friday. However, the sale of new airline tickets to Colombo has been halted.