9-euro ticket: rush for tickets in Hamburg and Berlin
Previous sale
Rush for 9-euro ticket in Hamburg and Berlin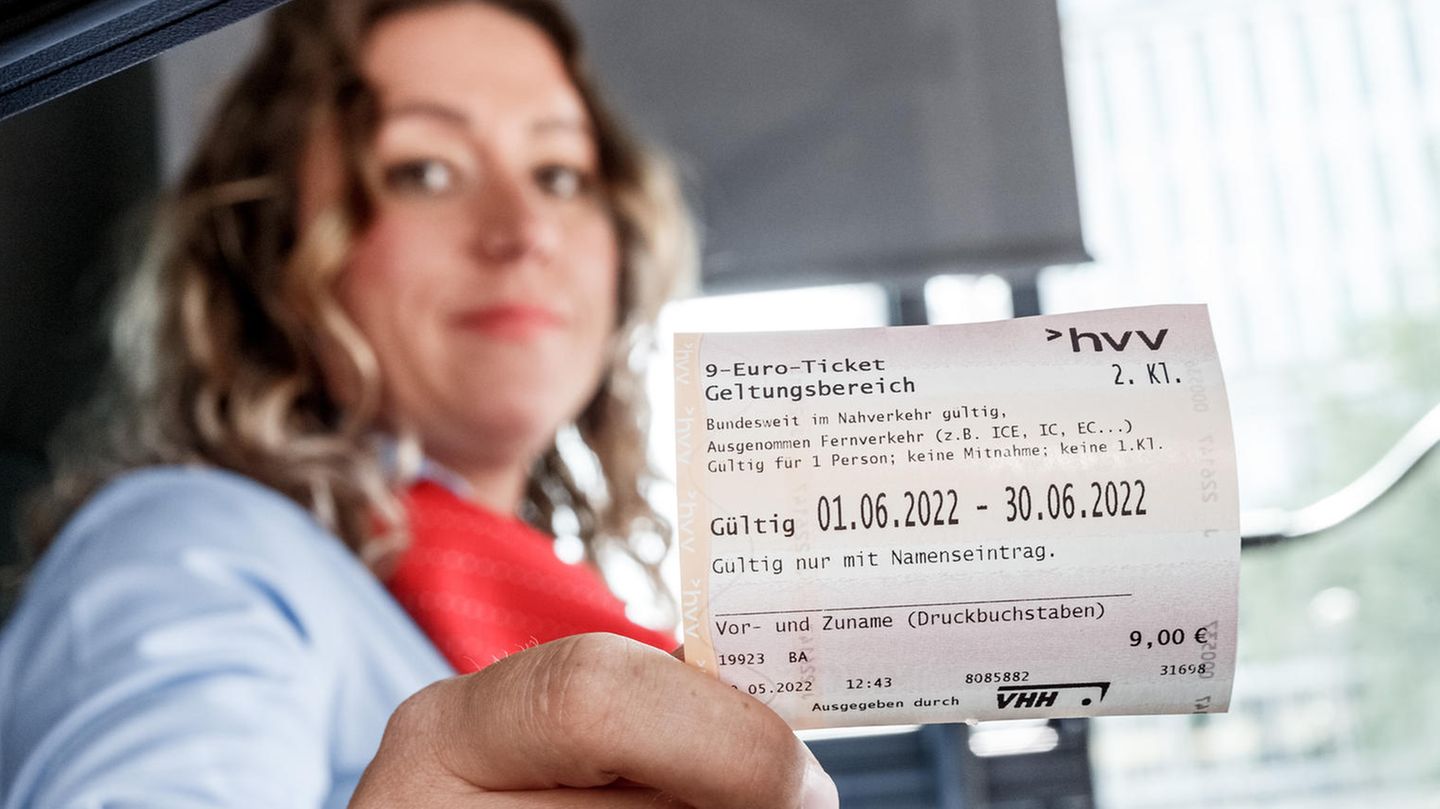 The start of sales at Deutsche Bahn is not until Monday, but there are already signs of a rush for the 9-euro ticket. At Hamburger HVV, more than 50,000 tickets were sold within 24 hours after the start on Friday.
From Monday, the nine-euro ticket will be available from Deutsche Bahn and many transport associations — as early as the weekend, many people showed great interest in the heavily discounted monthly pass, which is intended to relieve consumers of the costs that are currently rising across the board. In Hamburg, where the HVV was one of the first transport associations to start selling online on Friday, tens of thousands of tickets have already been sold.
In the first 24 hours after the start of sales, 56,000 nine-euro tickets were ordered in Hamburg via the app and the online shop of the Hamburger Verkehrsverbund, as reported by "Bild am Sonntag". The numbers of the service points are not included. In Berlin, too, the transport company BVG had already started selling on Friday.
9-euro ticket: sale officially starts on Monday
The ticket is available from Monday in the Munich transport and tariff association MVV, as well as in large transport associations in the most populous federal state of North Rhine-Westphalia or, for example, in the Rhein-Main transport association RMV. Deutsche Bahn is also offering the 9-euro monthly ticket for local public transport from Monday.
The ticket is available for the period from June to August. It enables the nationwide use of all local public transport such as regular buses, subways and regional trains for nine euros each per calendar month. The specific design is in the hands of the federal states and municipalities, as they are responsible for public transport.
On Friday, the Federal Council cleared the way for the bargain ticket, which is part of the federal government's relief measures for consumers. The ticket is also intended to convince more people of the more climate-friendly bus and train travel – but also highlights the general state of local public transport and the financing of public transport.
Hamburg-Altona to Westerland
District council criticizes the 9-euro ticket
Criticism was expressed at the weekend by the President of the German District Association, Reinhard Sager (CDU). "Billions are once again being paid out for consumer spending as if there were no tomorrow," he complained in the newspapers of the editorial network Germany on Saturday. More urgently than the 9-euro ticket, however, investment funds for the municipal infrastructure are needed, said Sager, who is the district administrator of Ostholstein.
Left parliamentary group leader Dietmar Bartsch spoke out in favor of the fact that there must be significantly cheaper public transport beyond the three months. "The 9-euro ticket should be valid at least until the end of the year," he told the Berlin "Tagesspiegel".