9 euro ticket: Here you can find out everything you need to know about it
Local public transport throughout Germany has probably never been so cheap: Thanks to the 9-euro monthly ticket, millions of people should be able to board buses and trains for little money in June, July and August. With the special campaign, the traffic light coalition also wants to relieve citizens who do not drive a car of the high energy prices and massive increase in the cost of living. At the same time, there is a general incentive to use local transport more, as Chancellor Olaf Scholz (SPD) said.
After the Federal Council gave the green light on Friday, the bargain offer can now come into force on time. It will be a major operation for the transport company to cope with the expected rush in such a way that the charm offensive does not lead to frustration. An overview:
When and where is the 9 euro ticket valid?
The ticket should be valid from June 1st – and then in June, July and August for the calendar month. Sliding four-week periods, for example from mid-July to mid-August, are not possible. The ticket is not renewed automatically, so it must be purchased separately for each month.
You can use it nationwide as often as you like in all buses, trams, subways, suburban trains, trains and ferries of local and regional transport, regardless of whether they are operated by Deutsche Bahn or other providers. Long-distance transport with ICE, Intercity and Eurocity, the green Flix trains and long-distance buses cannot be used. The ticket is only valid for 2nd class.
Bicycle, e-bike or train – which vehicle do you use to commute to work in a climate-friendly way?
According to Deutsche Bahn, the 9-euro ticket has been available since Monday via the bahn.de website or the DB Navigator app. It can also be purchased throughout Germany from ticket machines and in the railway travel centers in the train stations.
According to the Federal Ministry of Transport, the transport companies are also planning a joint online platform through which the ticket can be booked digitally. It can also be worth taking a look at the respective apps of the transport companies that already list the ticket there – such as the Berlin BVG.
What about my subscription?
According to the Federal Ministry of Transport, the price for subscription customers is automatically reduced to nine euros by the respective transport company or the difference is settled in the following months. Deutsche Bahn and transport associations also point out that subscription customers do not have to take action themselves.
According to the ministry, the transport companies are also working on reimbursement for the period June to August in the case of semester tickets for students, job tickets or so-called 9 a.m. subscriptions. However, there is no money back for those who have a Bahncard 100, with which they can also use local transport.
Spectacular rail routes – you can soon experience these dream routes for nine euros a month
Can you take your bike with you for free?
If an existing subscription provides for it: yes – but only in the respective subscription area, as the Ministry of Transport explains. In general, a bicycle ticket must otherwise be booked. As a precaution, the railways sent a warning ahead that taking bicycles was not guaranteed due to the foreseeable full trains. Better to avoid it on public holidays.
And what about children?
In the case of children, Deutsche Bahn points out that children under the age of six travel free of charge and do not need a ticket. Six to 14-year-olds need their own ticket, i.e. their own 9-euro ticket.
And with dogs?
According to the railways, no 9-euro ticket can be purchased for dogs. However, as usual, they can be taken along in accordance with the regular fare regulations of the respective transport association, possibly with a separate ticket – depending, for example, on how big the dog is. Travelers should inform themselves accordingly.
Last political hurdle cleared: Federal Council approves nine-euro ticket
Can you reserve seats?
no Reservation options are usually only available for long-distance transport. However, the 9-euro ticket is only valid for local transport.
Are there overcrowded buses and trains?
Public transport has not yet been a niche offer. Last year alone, more than three million passengers traveled in almost 22,000 regional trains on the state-owned railway alone. In the mornings and evenings during rush hour, there is quite a crowd on many lines in metropolitan areas. And on summer weekends, regional trains to the countryside are generally well filled. The cheap tickets now fall during the holiday season, when school children and commuters sometimes do not travel. Some could use the ticket for excursions and vacation trips.
How big will the rush for the 9-euro ticket be?
Nobody knows for sure. According to the Association of German Transport Companies, around 30 million ticket users per month can be expected. But this is only an estimate. Politicians and the industry are counting on the fact that the spectacular campaign will now get many people to really think about when and how buses and trains actually run in the area.
It is also uncertain how the parallel relief at petrol stations will affect drivers' willingness to switch. Because also from June 1st to August 31st, the energy tax will be reduced to the minimum permitted in the EU due to the sharp rise in fuel prices. Gasoline could thus become about 35 and diesel about 17 cents cheaper per liter.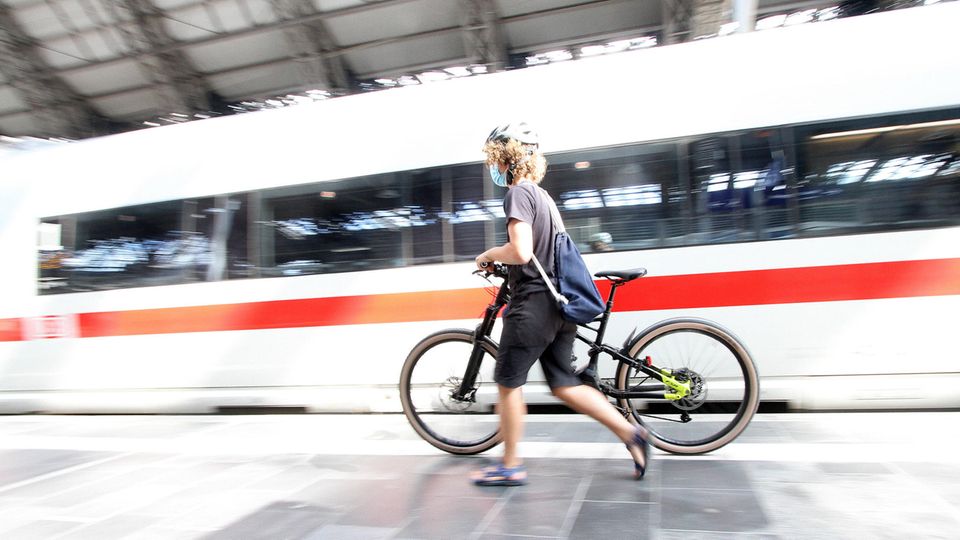 Will there be more or longer trains from 1 June?
The industry wants to get everything that rolls on rails and roads. Ordering extra vehicles and drivers on a large scale in one fell swoop and for a limited period of three months is not possible. Reserves are to be activated, "but they are not available on a significant scale", explained the association of transport companies. According to the works council, the railway is making 40 to 50 additional double-decker cars operational, and there is not much more to it. More effort is likely to arise, for example, with cleaning and service.
Why isn't the 9-euro ticket free of charge?
This proposal had actually been made by the federal states. Simply doing without tickets — and thus also without controls — would have significantly reduced the effort, was one argument.
One reason that a small amount of money is now being asked for is also to look beyond the end of the campaign. The use of paying customers can be better analyzed. Surveys are planned. Who uses buses and trains on which routes when it is significantly cheaper? This is an exciting question for transport companies and politicians, even if it is unlikely to stay at 9 euros per month.