9-euro ticket: Bavaria threatens to block the Bundesrat
Trial offer for buses and trains
Bahn announces the start of sales for a 9-euro ticket – but Bavaria threatens to block the Bundesrat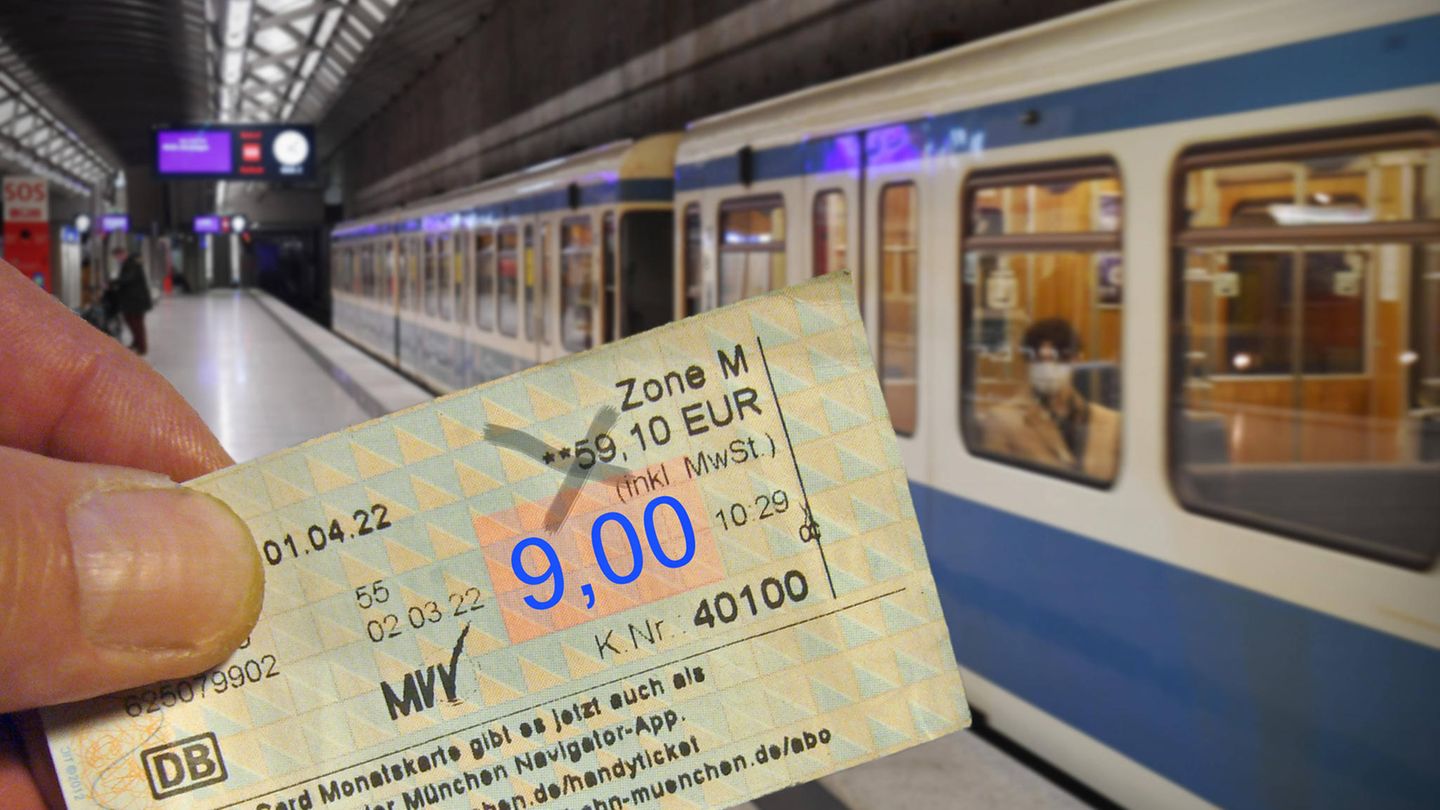 With the 9-euro ticket, the federal government wants to relieve consumers and strengthen local public transport from June. The railway has already given the date for the start of sales. The Bundestag and Bundesrat still have to agree beforehand.
It should start in a good two weeks: With the 9-euro ticket, passengers can use local public transport in all cities and across all network borders. The special ticket is intended to allow as many trips as you like in local and regional transport in the months of June, July and August. At 9 euros per month, it will only cost a fraction of a regular monthly pass.
Deutsche Bahn has now announced that the 9-euro ticket will be available to buy from May 23rd. It can be purchased via the Bahn app, the DB Navigator or online at www.bahn.de. "It will also be available at around 5,500 Deutsche Bahn ticket machines and in more than 400 DB travel centers in train stations," the train said on Sunday.
But in the coming week, the Bundestag and Bundesrat must first approve the project. It is part of the relief package with which the traffic light coalition of SPD, Greens and FDP is reacting to the high energy prices. The federal government will transfer 2.5 billion euros to the states to compensate for the loss of income.
In the long term, this trial offer should win new customers for buses and trains. There is "a unique opportunity to get more people excited about local public transport and climate-friendly rail in the long term," said Jörg Sandvoß, head of the responsible railway subsidiary DB Regio.
"If the federal government believes that it can be applauded on the back of the federal states for a three-month consolation and that others should pay the bill, then it has made a huge mistake," said Bavaria's Minister of Transport Christian Bernreiter (CSU) of the German Press Agency in Munich.
For Bernreiter, the 9-euro ticket is "a flash in the pan". He calls for a permanent strengthening of local public transport with more federal funds. "Under the current conditions, I do not see that Bavaria can approve the law in the Bundesrat," threatens the Minister of Transport. "Anyone who lets the countries, without which the implementation would not work, accumulate in the negotiations shouldn't be surprised if nothing comes of it in the end."