10 reasons for a road trip adventure in Australia
Australia road trip – why it's definitely worth it
In this article we have listed 10 reasons why you should go on a road trip adventure through Australia in your lifetime. Get inspired and start your adventure!
---
1. Great Cities
Australia is a really huge country, but many parts are uninhabited and people tend to congregate in the big cities. Sydney is well known to every traveler with the Sydney Opera and the Harbor Bridge – two really beautiful landmarks of the city.
But on a road trip you can explore many other great cities like Melbourne , Perth , Adelaide and so on. If you love big cities, then you will get your money's worth here and of course you can plan your stay as long as you want. Because you decide when to continue.
2. Fascinating wildlife
When you think of Australia, you probably think of koalas and kangaroos , right ? At least that's how it is for me. On a road trip you will unfortunately also see a lot of dead kangaroos by the side of the road, but above all you want to see wild kangaroos and koalas in the wild.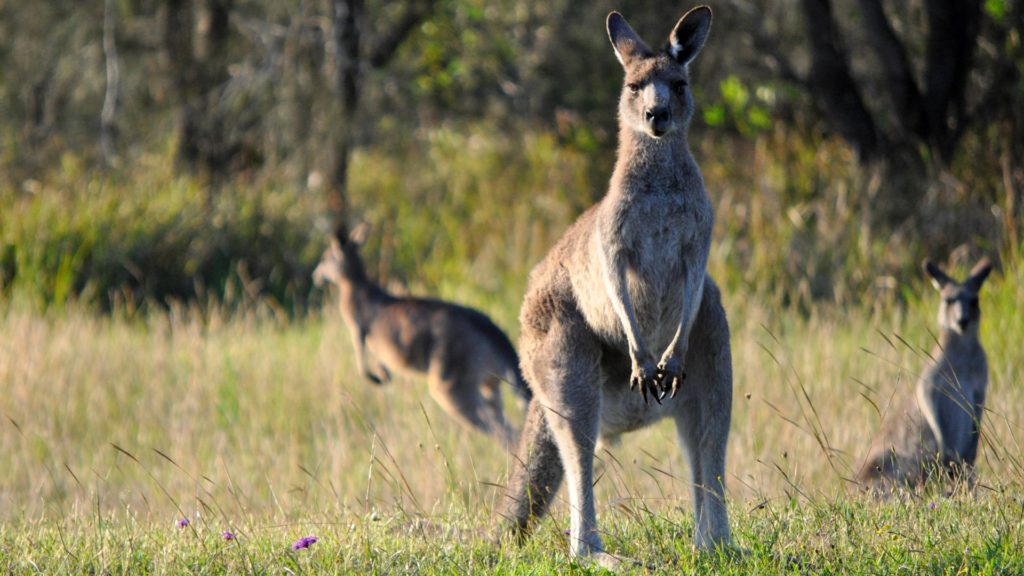 Just keep your eyes open, sooner or later you will definitely come across a kangaroo or maybe several on your road trip.
Koalas are also very popular and a great place to see wild koalas is on the Great Ocean Road . More specifically at Kennett River . There is a small coffee shop right on the road where you can stop and a few meters away the little bears live in the trees.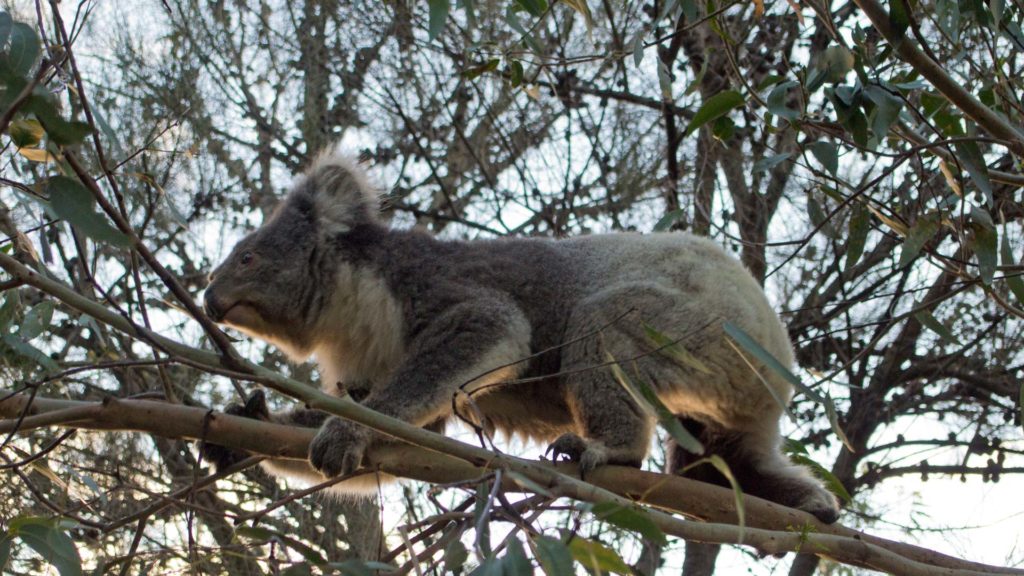 3. The feeling of freedom
I always associate a road trip with a feeling of freedom. You can do whatever you want. Put on cool road trip music and just enjoy the endless, wide roads. In Australia this is all the better because you can sometimes drive countless kilometers without meeting a soul.
With a normal car, the road trip is still cool. It gets really good if you rent a camper, for example, or buy a converted station wagon or jeep for a very long stay in Australia.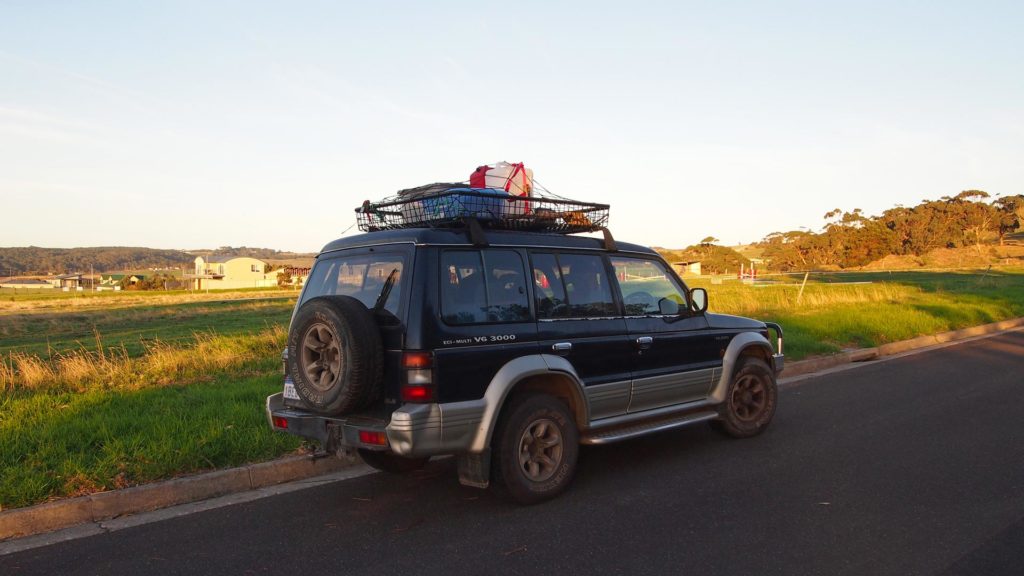 This gives you a little more freedom, since you can stay overnight in your car anywhere. Wild camping isn't actually legal in Australia, but there are plenty of campsites in the country. And if you're far away from any civilization, nobody will mind if you stand on the side of the road and sleep there. ????
4. The friendly Australians
Australians are generally a very easygoing, relaxed and friendly people. On a road trip you will probably get to know a lot of Australia. Whether it's in the pub in the evening with a beer or because you're asking for directions. They are very sociable and usually very open-minded. It can also happen that you are invited to someone's house for the night.
When I and my buddy were heading towards Sydney from the Great Ocean Road , we stopped in a small town outside of Sydney where my buddy used to work. When we were sitting in the pub in the evening with a beer and burger, the family happened to come to the pub too.
We were actually prepared to sleep in the car, as we often did on the road trip. But after a few beers and nice conversations, the family invited us to their home. A huge mansion and everyone got their own room. Very hospitable and absolutely amazing these Aussies. ????
5. Breathtaking nature
The Australian nature really has a lot to offer and you can discover many natural wonders here. Cliffs sculpted by the water. Rocks protruding from the desert. The route along the Great Ocean Road is great for special rock formations. In addition to the Twelve Apostles , London Bridge and Loch Ard Gorge , you will find many other formations that are really worth seeing.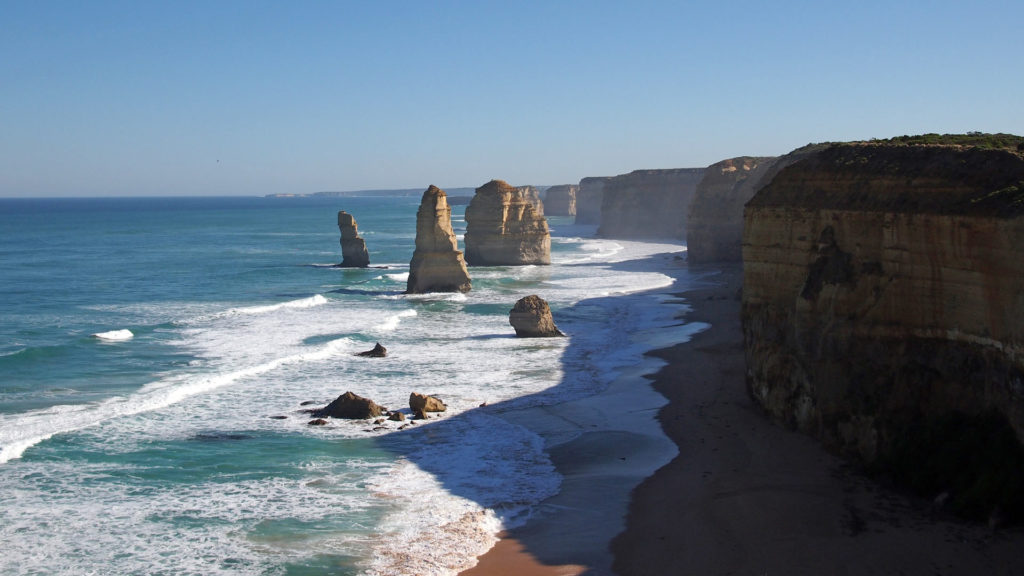 For example, in the outback you will find the famous Uluru , also known as Ayers Rock . It stands in the central Australian desert and is 863 meters high. A popular Australian landmark that is definitely visited on many road trips through the Australian outback.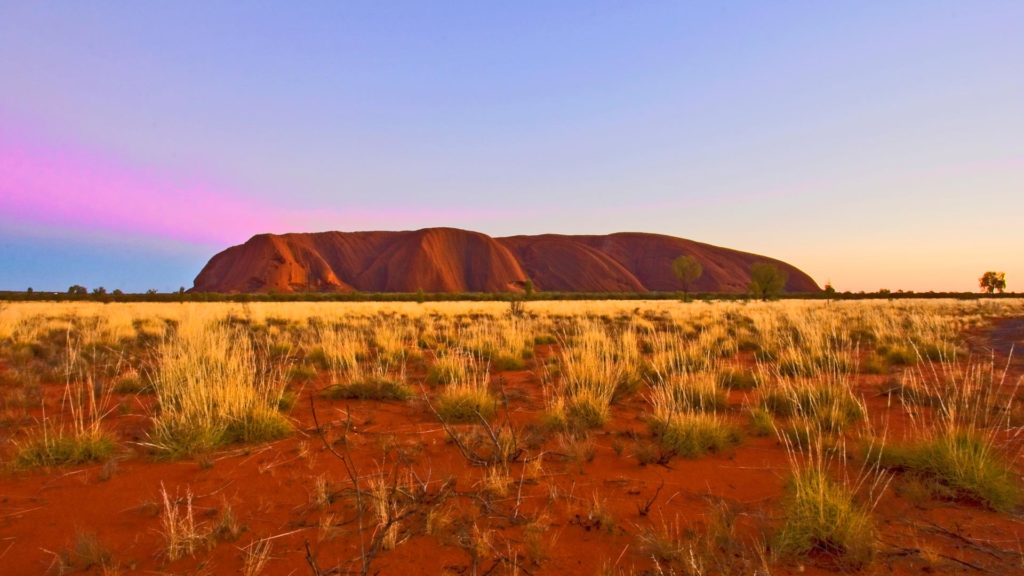 6. Endless coast and many beaches
Since the country of Australia is completely surrounded by water, there is of course also an endless coastline. Of course, this is particularly noticeable on the route of the Great Ocean Road . There you can see really beautiful coastal areas and then also fantastic sunsets.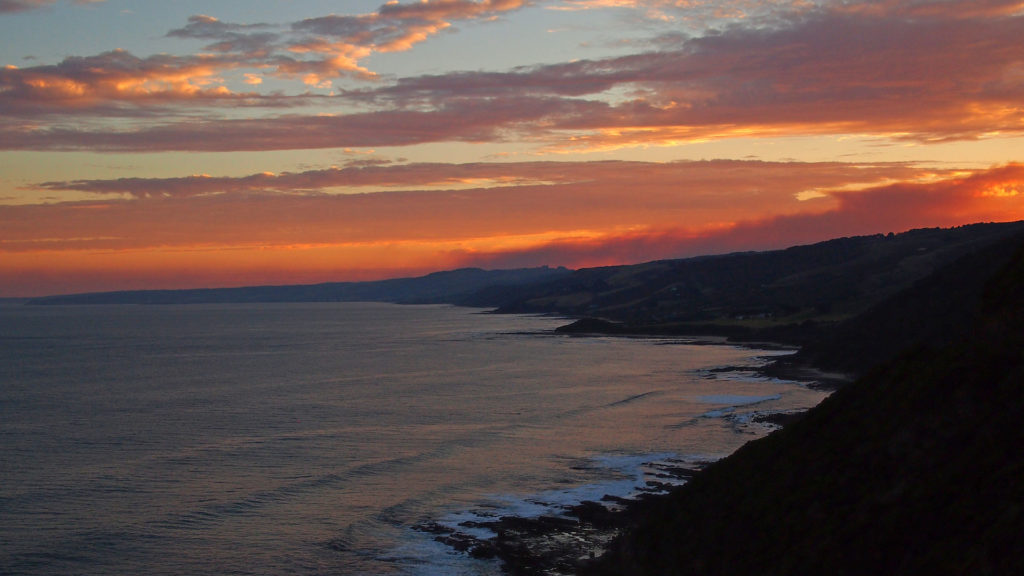 And a country that has an endless coast naturally also offers numerous beaches . While not all are great for swimming or surfing, if you love beaches like we do, you'll get enough of them here.
Also, the nice thing about a road trip is that you can stop at any beach and spend as much time as you want. In contrast to any tours where you can only see some beach pearls while driving past.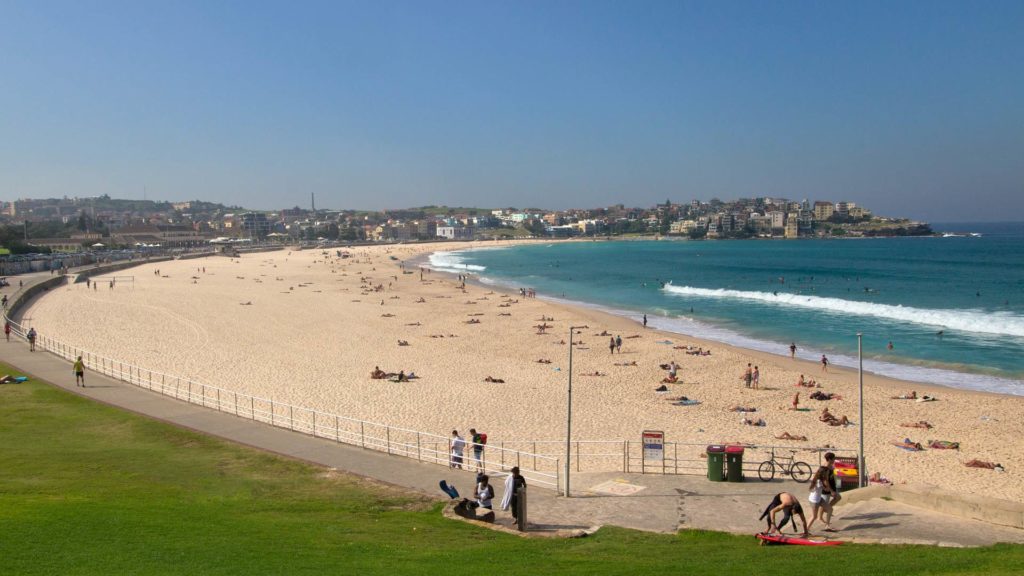 7. Dreamy Islands
You can also visit beautiful islands in Australia and make a detour on your road trip. The best known are probably Tasmania , Fraser Island , Kangaroo Island and the Whitsunday Islands . Sure, there are plenty of other islands, and according to Wikipedia, over 8,000 islands are part of Australia's territory.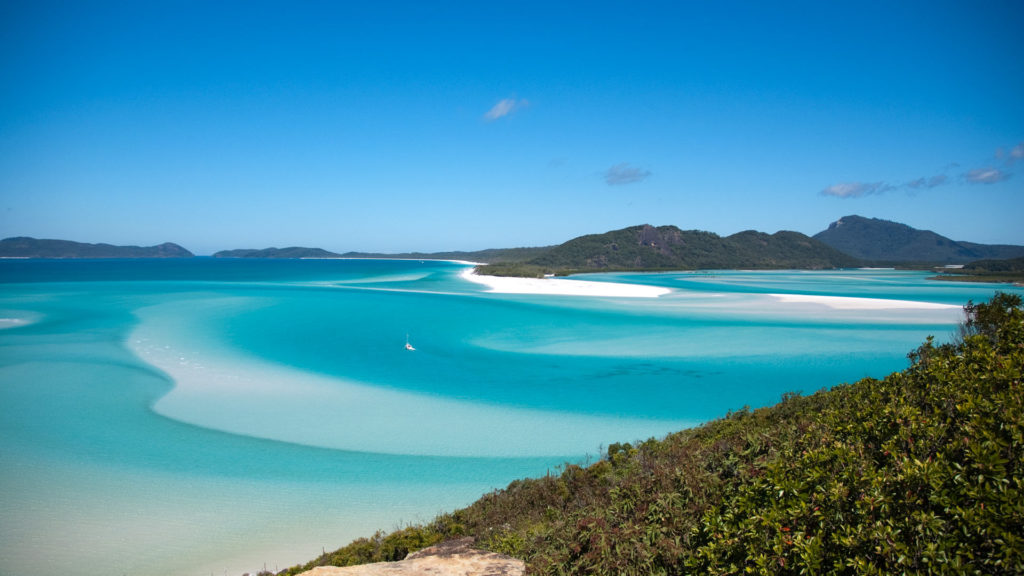 8. Surfing, Diving, Underwater World
If you are enthusiastic about surfing, for example, then you will be able to discover endless new spots where you can throw yourself into the waves and ride them on your road trip. If you haven't surfed yet, then this might be the perfect way to finally give it a try. ????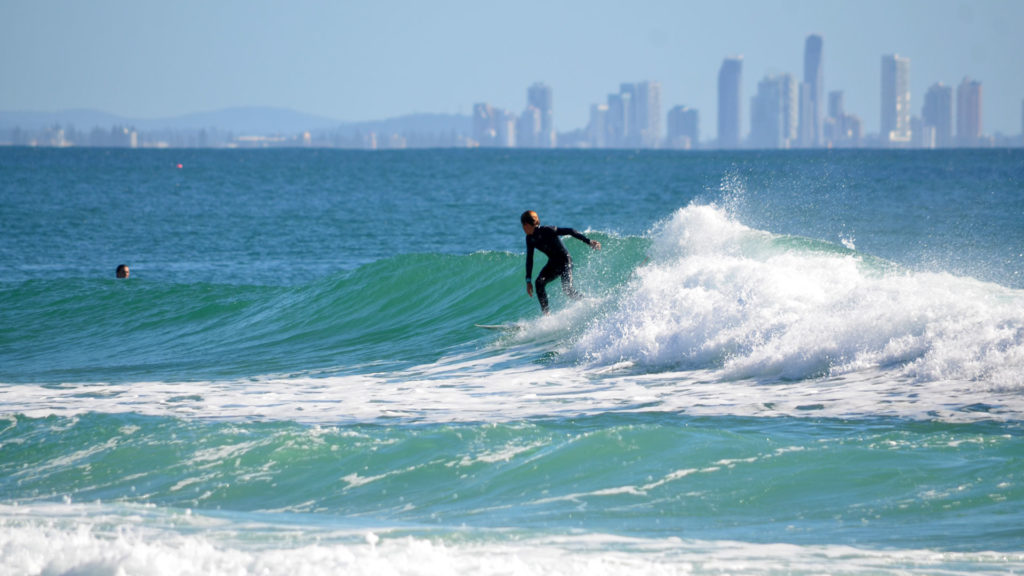 Maybe you like diving too. How about a road trip north from Sydney to the Great Barrier Reef , the world's largest coral reef. A really nice destination or a stopover on your road trip!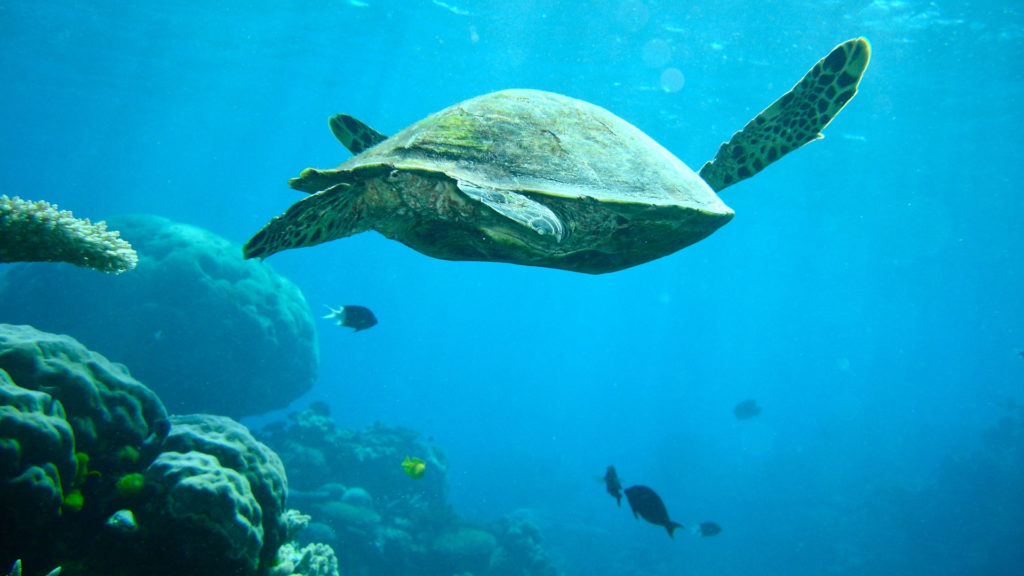 9. Meet cool people
Thousands of people travel to Australia every year. Be it for a holiday, backpacking, work & travel or whatever. You may not always sleep in the car or camp on your road trip, but maybe spend a night in a hotel or hostel here and there.
In Australia, this is the perfect opportunity to meet new people. Most people in hostels are very open-minded, many also travel alone and are looking for friends. Some hostels also host barbecues or movie nights and a few people go to a bar together. Just join and meet new people.
People make a trip very often and I've met a lot of really cool and nice people in Australia.
Last but not least, you can improve your English skills significantly!
10. The journey is the destination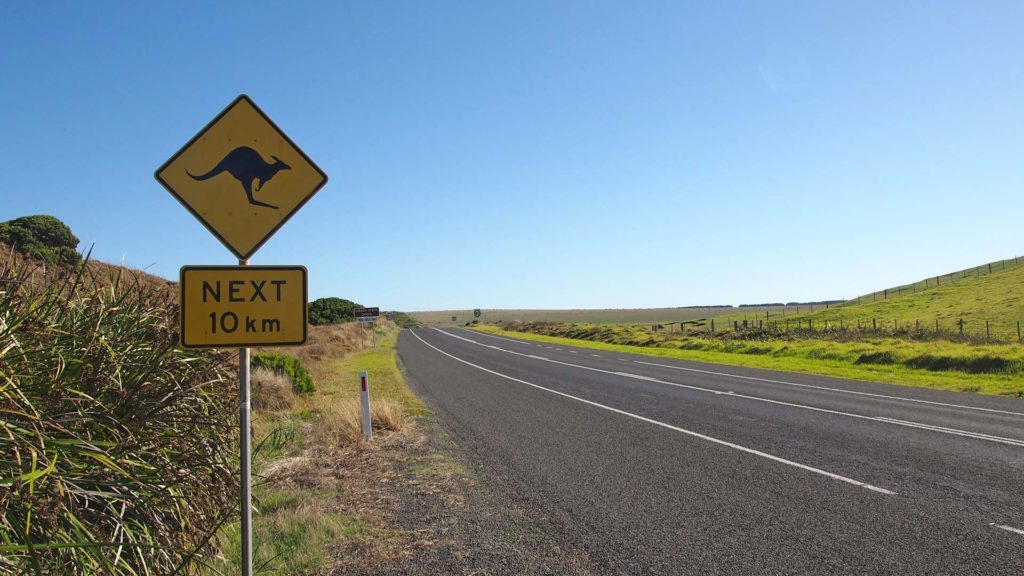 Just let yourself drift. A road trip without a destination is something really awesome. You have time to just switch off, be spontaneous, go where you want. The journey is the goal.
Don't think too much about the road trip, don't plan your trip too much. Just turn on some cool road trip music and enjoy the ride and the moment!